Furry
Friends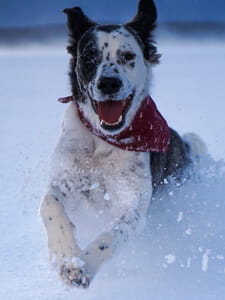 Seger is an energetic husky, lab and English setter mix. She lives for the hunt & chase. She keeps her backyard chipmunk free, rat free, and bunny free! Seger is in her element when she is outdoors and is always up for a run!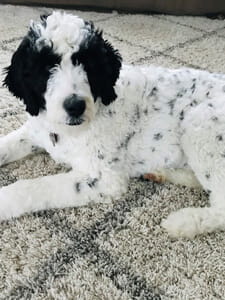 Ollie is a sweet and energetic Bernedoodle. He enjoys shredding paper, going on several long walks a day, barking at everything and sleeping on his back. He also enjoys playing with his buddies at doggie day care and playing fetch and tug with the kids in his home. He's a good boy.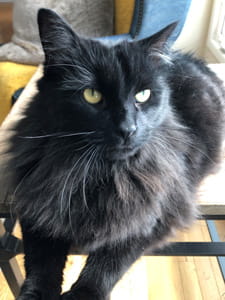 CJ is a 20 pound, long haired sweetheart. He and his brother were stray kittens when they were rescued from outside, and they haven't wanted to step outdoors since. CJ loves being the first to greet his small humans in the morning and is always up to sit beside you to binge watch Netflix. He enjoys getting tummy rubs and watching the world go by through windows of his home.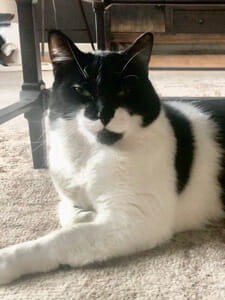 Oreo, is CJ's brother and constant companion. The two brothers are rarely apart. He is shy and timid, but always looks like he might be up to some kind of trouble. When Oreo does work up the courage to sit on one's lap, he relishes in every moment. Oreo likes to sleep all day and play all night – toys can be found scattered around the house each morning to prove it.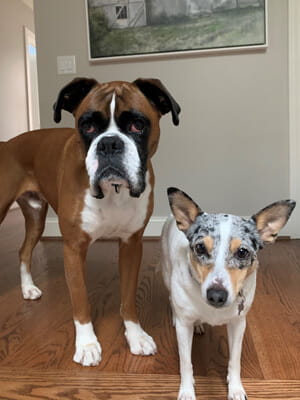 Willy and Roxy couldn't be more different in their breeds but are equally as loveable! Willy is a pure bred boxer that the Sickinger family got from a farm north of Grand Rapids, MI. He still has the energy of the puppy, loves to play and is a best friend to the kids. Roxy is a rescue dog. She is believed to be half Australian Cattle Dog and half Jack Russell Terrier. She is extremely alert, intelligent and high energy especially when it comes to keeping the chipmunks and squirrels from digging up the house's foundation. Both dogs are considered family to Al and Tracy which is why sometimes you might hear Al talk about his 5 kids vs. just the 3 that are human.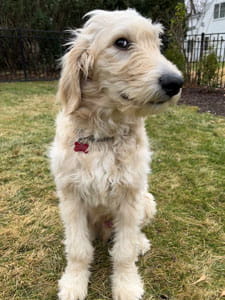 Farley is the newest addition to the Buckles' family and has established himself quickly as their fifth child. He is a golden doodle who loves to give out kisses and play Frisbee. Farley is a gentle, yet playful dog. His favorite activities involve spending time with his human "siblings" - sometimes by chasing them around the house and other times by enjoying a marathon cuddle session.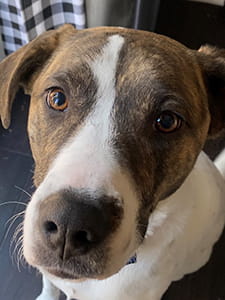 This is Roxy. She was rescued from a shelter at 10 weeks old in 2017. She is a Boxer/Lab mix. She is incredibly loyal, loving and protective over her humans! She absolutely loves kids! She is lazy as can be in the house, but once she gets outside she gets the zoomies! When the kids start to run around with her, THEY become the object that she is trying to "fetch"! Her favorite hobbies are shedding and drooling.